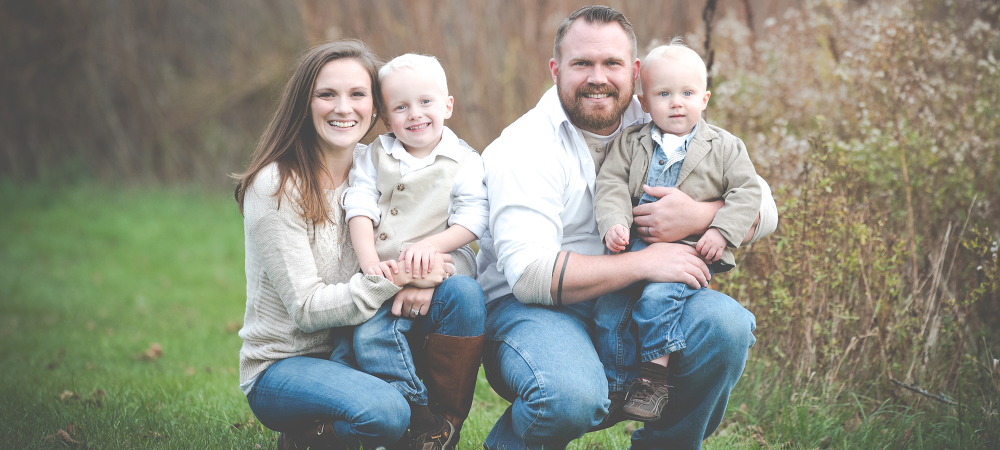 Photo credit: Champagne Studios
About Me:
Those are my three boys pictured above. One is sweet/mischievous, another is smart/goofy and the third is adventurous/whitty. Check out my Instagram and you'll quickly be able to pick out who is who!  I love musicals, dancing, coffee dates, and five dollar Tuesday movies.  I can't pass up a slammin' deal and I'm a huge FRIENDS fan.  Children make me happy, I love when people think I'm funny and spending time with those who make me laugh is the best.
If you want to get to know a little more about me follow my social media pages and check out this link to my wedding information page.


About My Style:
I know it can be nerve-wracking to invest in a photographer.  You've seen their work and like it, but are nervous that they won't deliver. These are memories that you want to last a lifetime.  You may be concerned because you feel awkward taking photos, but want to have this fleeting moment in time documented. You also may never have been able to get your kids to sit still long enough to feed, let alone take family photos. These concerns are normal.  Don't let them prevent you from having awesome photos! I realize that you are trusting me to capture sweet moments shared by your family: a high school senior's personality before adulthood, or those all-important details of an event. I do not take this lightly, and I'm here to ease the process for you! I pride myself in assessing the situation and people in it.  When to step up and make a joke or when to hang back and let the moment unfold is an important skill I've learned. I've worked with many different types of personalities and feel well equipped to make all types feel comfortable enough to be able to show me their real smile.
Photography, for me, is more than just taking pictures it is being in tune with the happenings around you, noticing details, and appreciating the unique of the individual.  These are the types of pictures that tell your story. These are the pictures I aim to capture!



Think we would make a great fit for you or a friend?  I would love to speak to you more about your photography needs. Drop me a line below or click on the contact link on the page header.